Nature's Beauty At Its Best
Roan Mountain is a friendly, tiny village nestled beneath the magnificent heights of the mountain that gave it its name. The climate is wonderful and the people are delightful and friendly! In June, celebrate the beautiful bloom at the annual festival held in Roan Mountain State Park. Bring the family for a weekend of fun, food, crafts, mountain music and clogging. Cabins and campground are just up the road.
Upcoming Events
This year for the first time Roan Mountain Citizen Club will be having  FALL-O-DENDRON FESTIVAL October 16, 2021. RMCC will be partnering with Roan Mountain State Park in hosting a fall festival to showcase the beautiful fall leaf colors in the mountains.
Below is the vendor application.
Fall Festival Application for 2021
Fall-o-dendron Festival Set up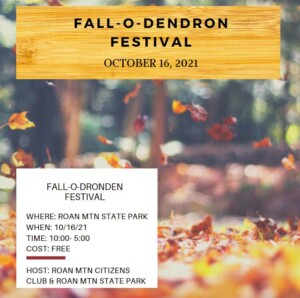 2021 Roan Mountain Citizens Club Scholarship Recipient: Eli Preswood
Eli will be continuing his education at Maryville College.  RMCC is proud and eager to see the accomplishments Eli will surly have while pursuing further education. Eli will also be continuing his love of football at Maryville College.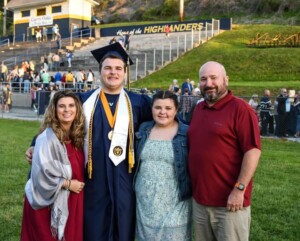 Cloudland's Eli Preswood signs with Maryville College football